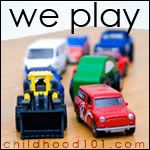 The girls and I are playing along with everyone over at
childhood 101
for
We Play
today.
What beautiful sunshine we've had here this morning for the first day of Winter. We spent the morning playing in the garden so we didn't miss a minute of it. The girls got straight into play making cakes in the sand (Jessie Teddy seems to be having a lot of birthdays this week!), watering the
vegies
(and me!), jumping on the trampoline together, playing with dough and swinging (we couldn't miss a swing!).
Back inside and Miss M immediately asked for drawing, so the two girls (dressed up like fairies) sat at the table and created. And what did Miss M draw?
A trail of snails.
I couldn't help but smile!
Come play at Childhood 101 We Play link up